Product Overview
MPEG-2 is a codec, established in 1995 as a compression format for video and is used in terrestrial digital broadcasting.
Since MPEG-2 is a standard codec implemented in all commercially available televisions sets, it is also widely used in in-house communal listening and voluntary broadcasting facilities.
TMC has developed and commercialized MPEG-2 as a very compact and high-speed compression IP, which is suitable for replacement of LSI.
Feaures
Optimizing the encoding algorithm realizes compactness and high speed.
The highest level of image quality achieved by incorporating the image quality improvement technology of the new codec.
Enables to implement in an inexpensive FPGA, making it possible to replace the MPEG-2 LSI.
Specification
| | |
| --- | --- |
| Compression Format | MPEG-2 (ISO/IEC 13818-2) |
| Profile/Level | MP@ML, MP@H14L, MP@HL |
| Maximum Throughput | 1920×1080 60i, 1920×1080 30p |
| Image Format | YCbCr4:2:0 |
| Bit Depth | 8 bits |
| Interface Specification | AXI3 |
This IP supports both color spaces of YCbCr and YUV.
Application Examples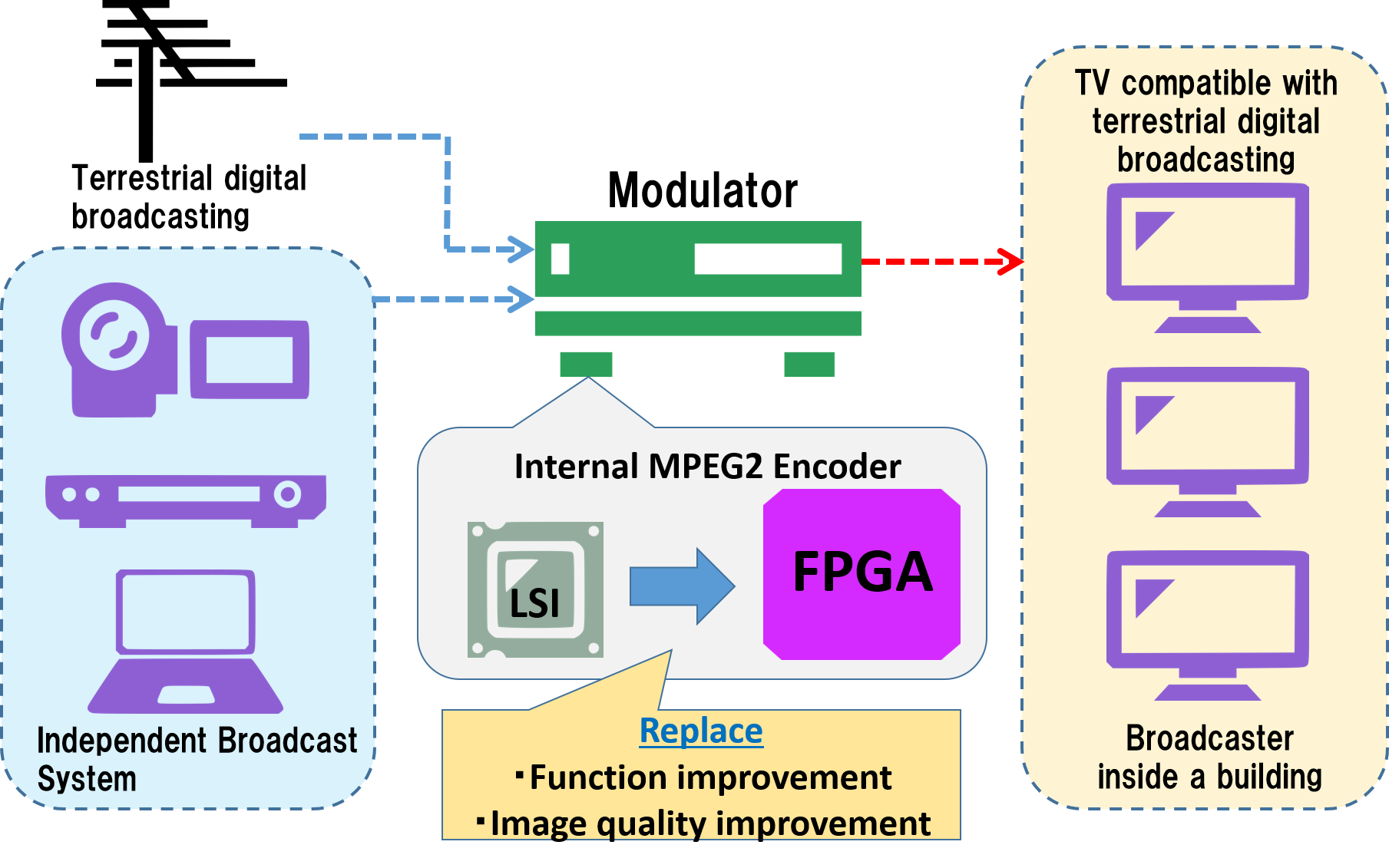 Document
Click here for a brochure