Product Overview
Video creation software that meet various demands from high-quality video content to video content that can be played on devices with low processing power.
Features
By using the TMC encoder, high-speed, high-quality compression is achieved.
Variety of input / output file formats are supported.
Easy operation that does not require the specialized knowledges
H.264 / AVC and H.265 / HEVC support full HD, 4K, and 8K sizes encoding.
Cut editing and various filter functions are implemented.
Specification
| | |
| --- | --- |
| Input File Format | AVI, MPG, FLV, M2P, MOV, MP4 etc. |
| Output File Format | AVI, MOV, MP4 etc. |
| MPEG System | Program stream / Transport stream (PS/TS) |
| Video Encoder | MPEG-1, MPEG-2, MPEG-4, H.264/AVC, H.265/HEVC |
| Audio Encoder | MP3, AAC, OPUS |
| Edit Function | Image resizing, Noise reduction, Blurring, Contour enhancement, Color correction, Cut editing |
| Operating Environment | Windows 10 (64bit) |
Application examples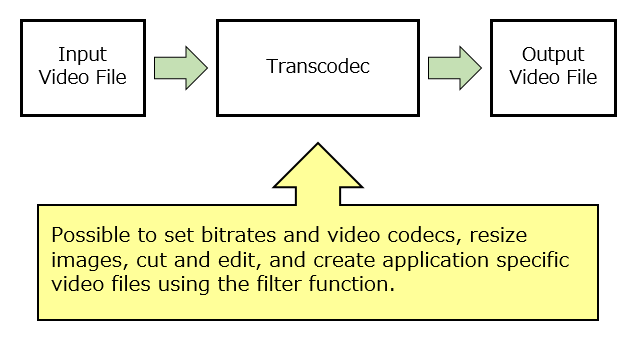 Document
Click here for a brochure